⭐⭐ 𝐂𝐎𝐕𝐄𝐑 𝐑𝐄𝐕𝐄𝐀𝐋 & 𝐆𝐈𝐕𝐄𝐀𝐖𝐀𝐘 ⭐⭐
Millicent's Guide to Surviving the Fall by Cynthia A. Rodriguez is coming October 23rd! Don't miss this right person-wrong time romance.
Add to your TBR today!
BOOK BLURB
𝘞𝘦'𝘳𝘦 𝘢𝘭𝘭 𝘢𝘧𝘳𝘢𝘪𝘥 𝘰𝘧 𝘴𝘰𝘮𝘦𝘵𝘩𝘪𝘯𝘨.
Millicent Ambrose doesn't know a thing about love.
And from what she's witnessed, it doesn't seem like she's missing out on much.
Until one night at an empty hotel bar brings her face-to-face with Sam Chung, who isn't impressed by her good looks or her ability to bring other men to their knees.
What starts off as a potential one-night encounter between two strangers propels them into a romantic dilemma neither of them saw coming.
What happens when the woman who wanted nothing to do with love falls the hardest?
𝘖𝘳 𝘸𝘩𝘦𝘯 𝘩𝘦𝘳 𝘴𝘰𝘶𝘭𝘮𝘢𝘵𝘦 𝘢𝘭𝘳𝘦𝘢𝘥𝘺 𝘣𝘦𝘭𝘰𝘯𝘨𝘴 𝘵𝘰 𝘴𝘰𝘮𝘦𝘰𝘯𝘦 𝘦𝘭𝘴𝘦?
PREORDER LINK:
Amazon Universal:
https://books2read.com/u/3nWoV8
⭐Add to your Goodreads TBR:
https://bit.ly/MGTSTS_GR
Purchase Teófila's Guide to Saving the Sun, Book 1 in The Guiding Series:
Amazon US:
https://amzn.to/2YvE7wG
Amazon UK:
https://amzn.to/30G4t1E
Amazon AU:
https://amzn.to/3dYewTU
Amazon CA:
https://amzn.to/30Lgfbt
BookBub:
https://bit.ly/30yrmUX
GIVEAWAY
Cynthia A. Rodriguez is giving away a $15 Amazon Gift Card on her Facebook page to celebrate. Stop by to enter!
https://www.facebook.com/AuthorCynthiaARodriguez
TEASER
ABOUT THE AUTHOR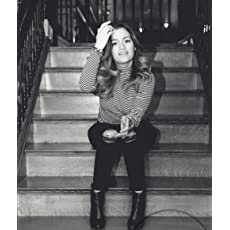 Cynthia hates writing her own bio. In her down-time, you can find her watching movies, ranging anywhere from classic to action flicks (she has a weakness for Marvel adaptations), and reading any novel she can get her hands on.
AUTHOR LINKS
Facebook:
https://www.facebook.com/AuthorCynthiaARodriguez
Reader Group:
https://www.facebook.com/groups/cynsbooksandshit/
Instagram:
https://www.instagram.com/thecynrodriguez/
Twitter:
https://twitter.com/thecynrodriguez
BookBub:
https://www.bookbub.com/authors/cynthia-a-rodriguez
Amazon Author Page: https://bit.ly/CAR_AMZ